Ishida Gastroenterological IBD Clinic
"I want to change the field of intractable disease care" Oita City's specialized clinic
Logo mark | Web design | Coding | Operation consulting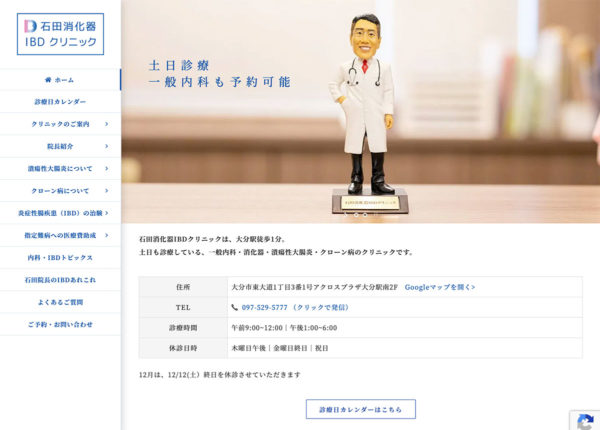 Ishida Gastroenterological IBD Clinic
"I want to change the field of intractable disease care"
Oita City Specialty Clinic
Logo mark | Web design
Coding | Operational Consulting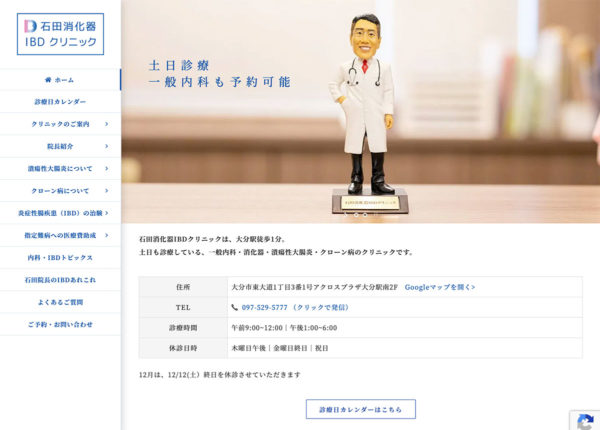 Design Concept
A specialized clinic famous for IBD (ulcerative colitis, Crohn's disease), which is designated as an intractable disease. The director said that he wanted to create an environment where he could have a medical examination on Saturdays and Sundays near the station because it is an intractable disease of unknown cause that often develops in teens and requires regular care once it develops.I try to convey the director's desire to make life as easy as possible even though I have an intractable disease.
Simple, easy-to-understand, easy-to-understand, easy-to-use design that is easy for patients and parents to see.And we have adopted a structure that makes it easy to provide information as a highly specialized clinic.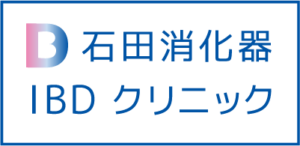 "Ulcerative colitis is displayed in red when it is bad, and gradually in blue when it gets better", so the mark is a gradation from pink to blue.In addition, the director's thoughts were put in so that the "B" part looks like a heart symbol.
On the other hand, since there are many younger generation patients, the character part is balanced with a refreshing blue color, simple and slightly modern characters, and a simple layout.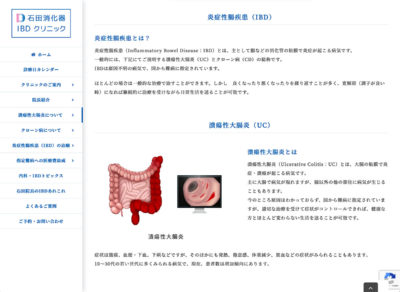 At the entrance, I avoided a hard image and thought that my thoughts would be conveyed straight in a refreshing image.On the other hand, we are creating content so that we can share specialized knowledge in an easy-to-understand manner and deepen our understanding of intractable diseases so that early detection and effective treatment can be disseminated.
From the director's wish, "I want people who are stressed by intractable disease care to make more use of it," we always think together about the possibility of sending information on the website, and actively work on optimization in access analysis and search. going.