HARI MAGIC
"Beauty blooms in a healthy body" Daikanyama's therapeutic beauty treatment salon
Logo mark | Pamphlet | Web design | Coding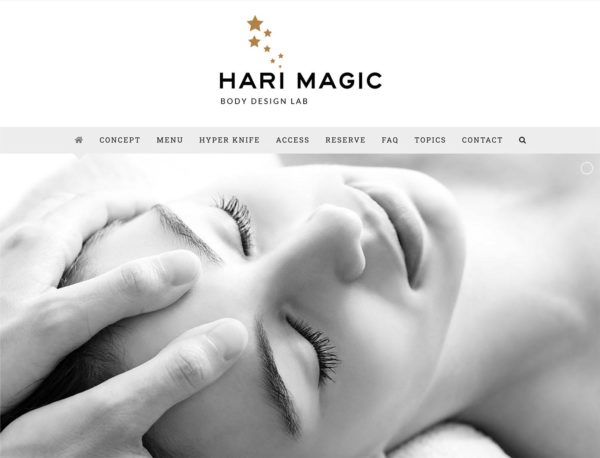 HARI MAGIC
"Beauty blooms in a healthy body"
Daikanyama's therapeutic beauty treatment salon
Logo mark | Pamphlet |
Web design | Coding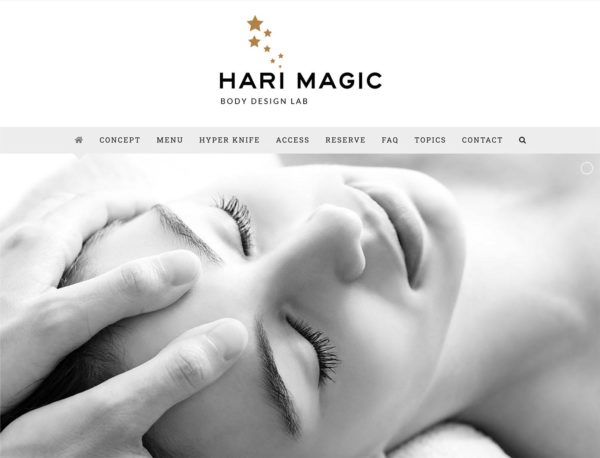 Design Concept
Based on the concept that "the beauty backed by health is the original beauty that a person has. By making the body function normally, the original beauty and health can be restored." A therapeutic beauty treatment salon that combines the beauty treatment machines of.Since it is located on the road surface of Daikanyama, we have proposed a slightly playful image while being elegant and basic.
From the request that men also use it, we decided to use white as a whole, to give a feeling of cleanliness, but not to make it too light with gray, and to make lotus flowers the main image. , I am careful not to fix the image of age and gender.
The locality of Daikanyama, which has a high awareness of fashion and beauty, and the impression that it is not a solid image of "acupuncture and moxibustion clinic = treatment clinic", but a place where you can be beautiful and healthy, that is, a place where you can not only return the minus to zero but also make it a plus. I thought of a high-impact logo to give.
From the word "MAGIC", I put in a design with stars coming out of a magic wand, and put an image that enhances beauty and health.At the store, we put a logo on the wall of the entrance that can be seen from the outside to make it an eye catcher.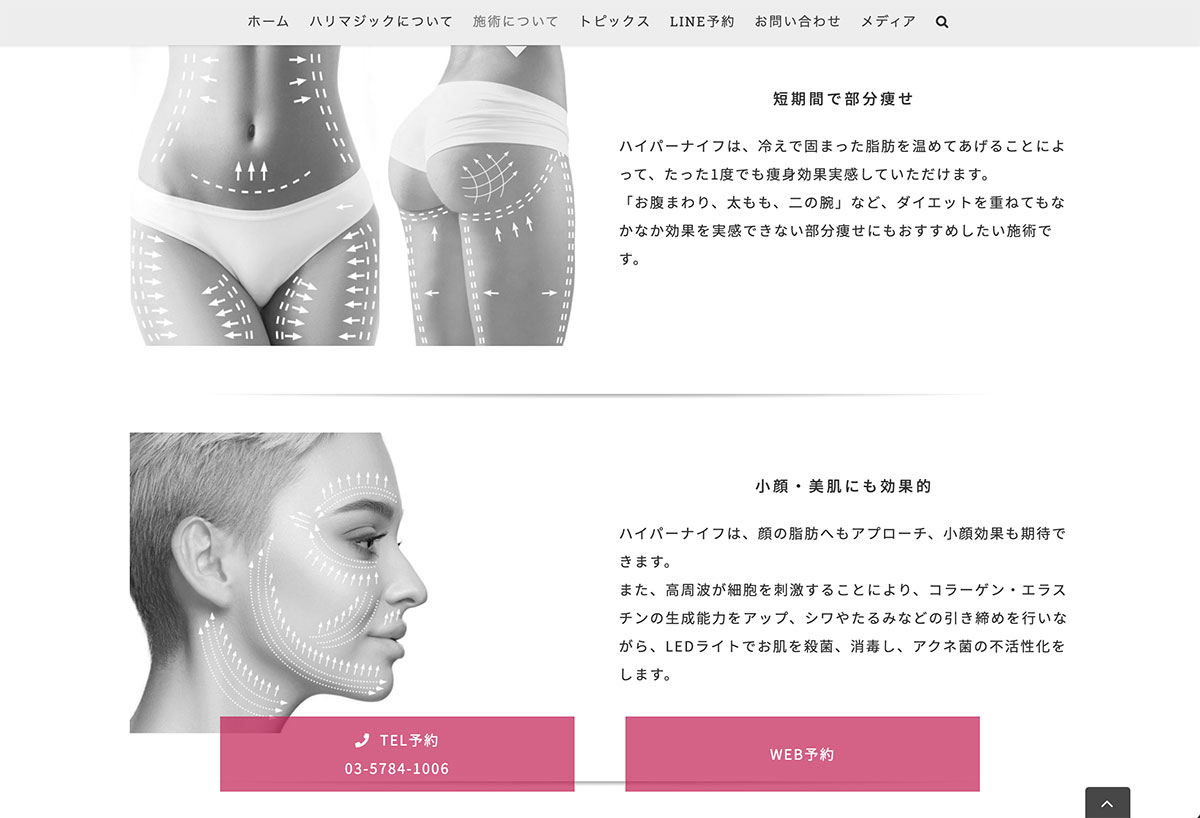 While keeping the image of the entire website simple and unisex, the pages inside have been created for female customers so that the introduction of the treatment content is not raw.
In addition, it starts simply at first, then the menu is made easier to understand in Japanese, prominent buttons are arranged so that reservations can be made smoothly, and it is operated while improving daily.