About
Nourrir is a design company that considers essential health and beauty and promotes cosmetics, foods and lifestyle items that are friendly to people and the environment, such as organic and natural.
With the aim of "regional revitalization" from the idea of ​​"身土不二 Shindofuji", seemingly incompatible images such as old and new, wild and advanced, coexist with "power of design", a wonderful culture I hope that culture, nature, and industry will develop in a new way in the future.
"Communication" is the most important thing for us to proceed with our work.
Originally a photographer, when I asked for graphic design and web production, I had anxiety and frustration that my thoughts could not be conveyed well, and I started designing because I wanted to solve it.Therefore, I try to explain it in an easy-to-understand and polite manner rather than difficult words.
"Nourrir" means to nourish in French.
We aim to make our work the food of the future that you want in an exciting time, like when you are having a delicious, nutritious and enjoyable meal.
Nourrir Director Yumi Ishida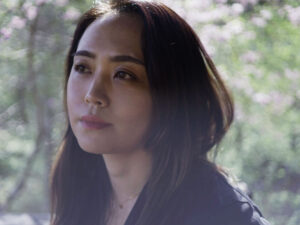 YUUMI ISHIDA
CEO of Nourrir Co., Ltd.
Creative director
Born in Niigata
After graduating from Musashino Art University, he became independent as a freelance digital photographer at the age of 23.He shoots magazines, advertisements, CD jackets, etc.
2007 Published documentary photographs on the subject of minority gypsy. In 2010, held a solo exhibition at the Romanian National Arcsh Gallery.
2010 Expanded the range of work to total creative direction such as graphic design and website construction.
2015 Total production of organic cafe "Par Nature" in Ashiya Town, Fukuoka Prefecture.
2017 Established Nourrir Co., Ltd., a branding company for organic and regional revitalization.
2018 Total production of the world's first skin care brand "Shizuju" focusing on red perilla.
Currently, in order to popularize the organic industry and revitalize the disappearing local culture and industry, we are producing projects for regional revitalization from a unique perspective and sensibility.
| | |
| --- | --- |
| Company Name | Nourrir Co., Ltd. |
| CEO | Yumi Ishida |
| Address | 1-10-10 Higashiyama, Meguro-ku, Tokyo |
| Contact Information | info@nourrir.jp |
| Business contents | Web design, graphic design, branding, product development, etc. |
| Capital | 3,000,000 Yen |
| Establishment | November 2017 (registration) |